Internship & Externship
**Intern Application Deadline is October 1**
Please contact VEI 6 months in advance if you would like to be an extern.
Virginia Equine Imaging is a lameness, diagnostic imaging and sports medicine specialty practice located in the rolling foothills of Virginia's hunt country. The practitioners consist of Kent Allen, a noted sports medicine veterinarian and one of the pioneers of equine Musculoskeletal Ultrasound, Nuclear Scintigraphy and Thermography. Dr. Allen is the chair of the United States Equestrian Federation's Veterinary Committee, Equine Drug and Medication Committee and a member of the Board of Directors of USEF. He is the contact veterinarian for the Federation Equestrian International in the United States. Dr. Allen served as Veterinary Coordinator for the 1996 Olympics and the Foreign Veterinary Delegate for the 2000 Olympics and was the Official Veterinary Coordinator for the 2010 World Equestrian Games in Lexington, Kentucky.
Dr. Susan Johns was instrumental in the setup of both the Digital Radiology and MRI programs. She has a special interest in athletic horses.
The internship at Virginia Equine Imaging is a 12 month position, beginning on June 1 and ending on June 1 of the following year. Our program is designed for new graduates and the internship requires talent and commitment in order to acquire proficiency with a wide variety of advanced imaging technologies. Interns participate or assist in Nuclear Scintigraphy, Digital Radiology, Advanced Musculoskeletal Ultrasound, Lameness Exams, Sport Horse Treatments, Three day event competitions, ESWT therapy, documentation of exams, FES and MRI. This internship is for the serious new graduate that wants to become well versed in lameness examinations and diagnostic imaging in sport horses. We expect our interns to acquire a high level of competency in the preceding technologies and techniques. We do work at three day events in the region, about six weekends a year.
The intern is paid 30K, health insurance and malpractice insurance and receives 2 weeks paid vacation and a local CE meeting.
The interns must find their own accommodations. The housing can be expensive, however all previous interns have been able to acquire affordable housing. The practice is glad to assist however possible.
We require a resume, three professional references and the deadline date for application is October 1. We reserve the right to close the application process early. We strongly recommend that potential candidates spend time at the practice as an extern or at least visit for a few days. Intern will be required to obtain a valid VA license to practice veterinary medicine.
Externships are also available at VEI on a space available basis.
The preceding technologies are used daily in this busy sports medicine, diagnostic imaging practice. Externs will be exposed to all phases of the practice and will assist veterinarians and technicians in the exams and procedures. Housing and small kitchen is available at the clinic for up to two externs. Please fax or email your requested dates to the practice.
Practice Name: Virginia Equine Imaging
Primary Contact Person: Cricket Russillo
Address: 2716 Landmark School Rd.
City: The Plains State: VA Zip: 20198
Country: USA
Telephone: (540) 687-4663
Fax: (540) 687-4665
Email: vaequinestudent@gmail.com
Staffing Number and Tasks: Veterinarians including 1 Owner; 2 Associates; 2 Interns: 2 Veterinary Assistants/Techs; 1 practice manager; 2 receptionists/ office assistants
Type of Practice: 100% equine practice specializing in sports medicine, lameness and diagnostic imaging. During the event season, especially Oct. and April, veterinarians travel to competitions.
Facilities: 90% appointments are seen in the clinic. We have Nuclear Scintigraphy, 3 High Resolution Ultrasound Machines, Thermography, 3 High Energy Focused Shock Wave machines (HMT), 2 Eklin Mark III digital radiograph machines, an Eklin Mark V digital radiographic machine, an Eklin Mark IIG digital radiograph machine, 500 mA in-clinic radiographic machine, 1M endoscope, covered lungeing pad, sand lungeing pad, FEI jog strip and an arena for lameness workups, 7 stall barn and housing for students. Our MRI facilities are located at the Marion DuPont Scott Equine Medical Center in Leesburg, VA, where we share usage of the unit.
Number of Interns / Externs currently in Practice: 2
Names of Veterinarians in Practice including any Specialty Qualifications: A. Kent Allen, DVM – Susan Johns, DVM,CVA – Cricket Russillo, DVM
Case Load: Case load is 70% three-day event horses, remainder consists of hunters, jumpers, dressage, quarter horses and race horses.
Types of Cases (estimated % by system or categories): Lameness workups 90% (Diagnostics consisting of Nuclear Scintigraphy, MRI, Ultrasound and Digital Radiology. Treatments include joint injections, PRP, Stem Cell, IRAP, mesotherapy, shock wave therapy, etc). PPE 10%.
Estimated Breakdown of Daily or Weekly Load: Approximately 4-8 bone scans performed per week depending on season, 5-6 pre-purchase examinations per week, 8 -20 horses seen per day, depending on the season, for appointments. Weekly out clinic appointments for several large performance horse farms in the area.
Philosophy of Internship: To gain exposure and experience in performance horse medicine and managing the elite equine athlete. To become comfortable with numerous diagnostic techniques including interpreting nuclear scintigraphy, performing and interpreting radiographs, ultrasounds and thermography. To assist with and become comfortable performing lameness workups, joint injections, pre-purchase examinations, and shock wave therapy. Internship will be well supervised and assistance will always be available.
Prerequisites of Application and Internship: Must have completed externship at Virginia Equine Imaging or similar equine specialty practice preferably that it be at least 2 weeks, graduation from an institution with DVM or equivalent, resume with 3 references and 3 letters of recommendation (with at least one being from the veterinary school), ability to attain VA state license.
Notification of Acceptance: Applicant will be notified by December 15.
Employee Benefits: Professional liability insurance, Medical Insurance through Blue Cross/Blue Shield. Salary of $30,000, and will have to provide for own housing arrangements.
Employment Contracts: 1 year contract
Externship Available: Yes
List of Internship Duties in Practice: Assist with daily appointments, assist and perform radiographs, nerve blocks, joint injections, ultrasounds and other procedures, be involved with the reading and interpretation of nuclear scintigraphic exams, assist with nuclear scintigraphy as needed. Assist at competitions. Client communication as it pertains to bone scan and pre-purchase exam reports. Interns will be required to prepare at least 1 paper and 2 talks during their year at VEI.
Emergency Duty Requirements: The clinic does not do emergency work, but there is some competition work on weekends that is included.
Amount of Supervision: Because 90% of the appointments seen are in the clinic, this is a highly supervised internship. All of the doctors will be available for assistance. Naturally, the amount of supervision will decrease as the internship and comfort level progresses.
Internship Salary: $30,000
Term of Employment: 1 year
Please fax resumes or questions to 540 687 4665. We prefer faxes, but if need be please feel free to call us at 540 687 4663 or email at vaequinestudent@gmail.com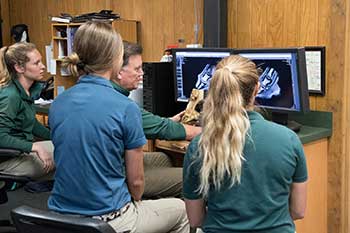 Extern FAQ's
What should I wear?
– The staff wears khaki pants and a hunter green shirt, khakis and an appropriate top are recommended.
Who is eligible for an externship?
– We try to restrict externships to Senior Vet students with equine experience.
What are the hours of business?
– 8am to finish (usually between 5pm – 7pm, depending on the season) We are open Monday to Friday and do not see emergencies. We do ask that horses staying overnight be looked in on and watered if necessary.
Where will I stay during my externship?
– We do provide housing for our externs. There is a one bedroom apartment above the clinic with two twin beds, a full bath, small kitchenette with stove and microwave. There is a refrigerator and washer and dryer available for student use. We do not require that students stay in the clinic. If you have friends or relatives nearby you are welcome to stay with them, we only ask that you participate fully in all the daily activities of the clinic.
Are there ever weekend responsibilities?
– During the event season, our doctors will attend a few competitions. If your stay coincides with a competition. Students are welcome to attend as spectators only and must provide their own accommodations and transportation.
What will my responsibilities at VEI include?
– Observe and assist in lameness evaluations including, but not limited to: participating in bone scanning, MRI procedures, holding horses, holding plates for radiology, reading bone scans and MRI images with the doctors.
What can I do to best prepare for my stay?
– Review anatomy, joint injection sites, osteoarthritis, common soft tissue injuries and their management. Also, try to familiarize yourself with three day eventing and other performance horse disciplines.
How do I schedule my externship?
– First, figure out your availability. Next, decide if you want to be at VEI during the busy season, you may be less likely to participate in the MRI during this time. Once you have all of this information, email vaequinestudent@gmail.com with your request. Some dates fill up a year in advance, so email as soon as you can. Usually, externships last two weeks, but we will accommodate your schedule the best that we can. We make a decision on internship applications in January and strongly encourage externships for all possible intern applicants.
Here are some comments from previous students:
Question: Would you recommend an externship with us to your fellow students?
-"Yes, because it was such a good experience, but no because I don't want them to know about this practice."
Question: What did you hope to learn when you were here and did you?
– "I wanted to find out if this is a clinic I would be happy spending an internship. I looked at Middleburg as a setting, the completeness of the vets, and interaction of the staff. I am very impressed by all of these factors. I get frustrated with vets that cut too many corners. I was happy to see that VEI does not cut corners with exams, injection preparation, etc."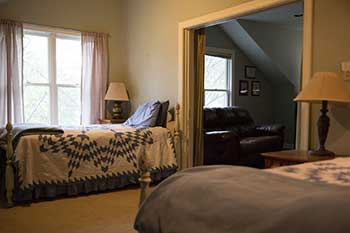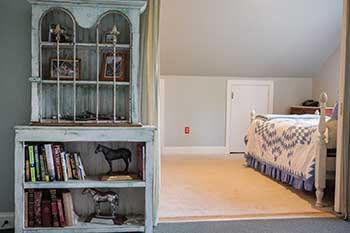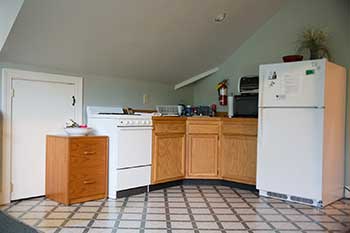 Intern FAQ's
How long is the internship?
– One year.
Do I need to live close to the clinic?
– No, although when the days get long, it is nice to live within about 20 minutes of the clinic.
Will I be expected to travel?
– Our doctors will go to several three day events in the spring and again in the fall. All expenses associated with traveling will be covered by VEI. Interns will also be required to divide their time between VEI and Wellington, FL.
What is the required attire at VEI?
– The staff all wears khaki pants and various polos and fleeces with the company logo. VEI provides $100 every six months for clothing allowance and all company logo attire is paid for by the clinic.
What hours will I be working?
– The clinic schedules appointments from 8am to 5pm Monday through Friday, but the doctors usually finish the day around 7pm – depending on the season. Interns do typically put in quite a few extra hours writing follow up client communication. Also, during competitions that our doctors attend, you will be expected to work weekends. VEI will work approximately eight competitions in the spring and fall.
How much work is in clinic?
– We do the majority of our work in clinic, with one doctor going on outcalls part of the day usually three days a week. Interns will mostly assist Dr. Allen with his daily cases and do some follow up appointments on their own.