Virginia Equine Imaging;
An Equine Lameness & Diagnostic
Veterinary Imaging Center

Located in The Plains, VA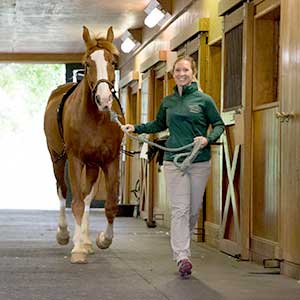 Return to Performance: Successful Application of Platelet Rich Plasma Injections
Video created by: Forrest Allen
Virginia Equine Imaging (VEI) is an elite equine sports medicine clinic located in the rolling hills of The Plains, Virginia. We pride ourselves in providing the highest caliber diagnostics and treatments in assessing and supporting your equine athlete. We are pleased to offer comprehensive services including decades of combined experience in lameness and performance concerns ranging from pleasure horses to FEI competitors, as well as expertise in neurology, gastrointestinal, and airway medicine to evaluate and manage the whole horse. We offer both in clinic appointments and farm calls. Visit us today to see how we can help you and your horse achieve your goals in equine sport.
Virginia Equine Imaging is proud to offer a wide variety of services to keep your sport horse in top performance condition.
Are you new to our practice or looking to schedule advanced imaging? Click here to download the needed forms.