About Us
The Virginia Equine Imaging Staff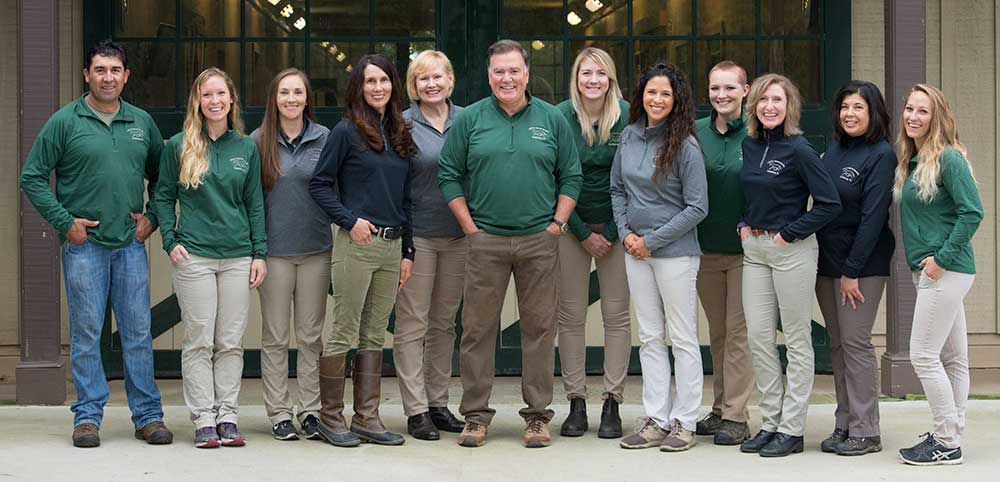 A. Kent Allen, DVM – Practice Owner
Dr. Allen received his DVM from the University of Missouri in 1979 and has been practicing equine medicine ever since. Dr. Allen opened Virginia Equine Imaging in 1996 after selling the practice he formerly owned in Arizona (Arizona Equine Medical and Surgical Center). Virginia Equine Imaging became the first privately owned and operated equine diagnostic imaging specialty clinic in the world. He had a vision to establish a practice that provides advanced diagnostic and sports medicine catered to the equine athlete in a way that had never been done before. During his transition from Arizona to Virginia Dr. Allen served as the head veterinary services coordinator at the 1996 Olympic Games in Atlanta, acquiring the title of Arizona Equine Practitioner of the year.
Since moving to Virginia and establishing VEI Dr. Allen has found time to serve as Chairman of the USEF Veterinary Committee, the USEF Drug
and Medication Committee, and the Medication Sub Committee for the Federation Equestre Internationale (FEI).
Read More...
He served as the FEI Foreign Veterinary Delegate for the 1999 Pan American Games in Winnipeg, Canada, the 2000 Olympic Games at Sydney, and the 2012 Olympic Games in London. Dr. Allen was also the 2010 World Equestrian Games Official Veterinary Coordinator.
Dr. Allen is currently certified by the International Society of Equine Locomotor Pathology (ISELP) and serves as its Vice President and Executive Director. He also serves as the volunteer Chairman of the United States Equestrian Federation (USEF) Veterinary, Drug, and Medications Committees and on the FEI Veterinary and List Committees. Dr. Allen continues to see patients and share his knowledge with veterinary interns and clients on a day to day basis striving the share his knowledge with the equine industry both in his local community and around the world.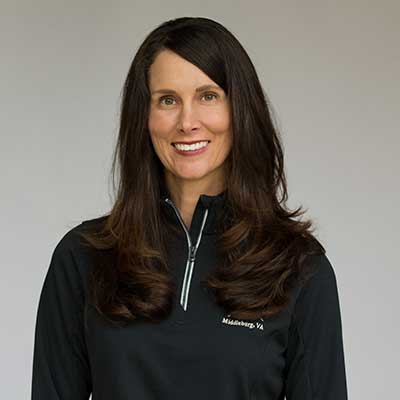 Susan Johns, DVM – Senior Associate
Dr. Johns has served as the Land Rover US Event Team Head Veterinarian since 2015. Johns travels the globe with the US high performance event horses and oversees their care at Pan American Games, World Equestrian Games, FEI Eventing Nations Cups and Olympic games. Johns is certified in veterinary acupuncture.
Johns joined Virginia Equine Imaging as an intern in the spring of 2002, following graduation from Virginia Maryland Regional College of Veterinary Medicine. She completed her internship in sports medicine and diagnostic imaging with VEI and continued on as a Senior Associate Veterinarian.  Johns travels throughout Virginia, Maryland, North Carolina, South Carolina and Florida offering top level ambulatory sports medicine, lameness and imaging services. Dr. Johns works extensively with national and international competition horses.
Read More...
Dr. Johns is originally from Los Angeles, California, and competed in the sport of three-day eventing to the FEI two star level. When she is not working on equine athletes, she enjoys spending down time with her husband. She loves meticulously manicuring her collection of Japanese Maples and rare garden conifers
Cricket Russillo, DVM – Senior Associate
Dr. Russillo (Known to many as "Cricket") graduated from the Tufts University School of Veterinary Medicine in 2001. Following graduation she completed a Large Animal Medicine and Surgery internship at Texas A&M and realized her desire was to work on elite sport horses. After 13 years of practice at Fairfield Equine Associates in Newtown, CT focusing on high level show jumping and dressage horses she joined Virginia Equine Imaging in June of 2015. Dr. Russillo met and worked alongside Dr. Allen at the 2010 Alltech FEI World Equestrian Games as the primary after-hours treat veterinarian and since joining Virginia Equine Imaging has become a valued team member in our practice.
Dr. Russillo relocates to Florida every winter to support our clients and patients in Wellington and the surrounding areas. She is a member of the International Society for Equine Locomotor Pathology, and hopes to attain Certification next year. We are proud to announce that in 2017 Dr. Russillo got appointed to be the new USA Dressage Team Veterinarian.
Read More...
In addition to her busy schedule of sports medicine, Cricket enjoys spending time outdoors with her husband and daughter. She has competed through 3rd Level in Dressage and loves to play tennis. She and her family are excited to be a part of the VEI team and love living in Northern Virginia.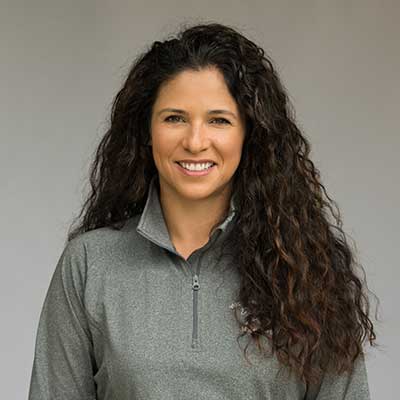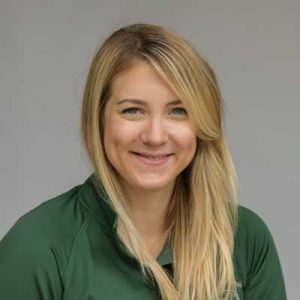 Abigail Atkins, DVM – Associate, Resident in Large Animal Internal Medicine
Dr. Abigail Atkins is originally from Detroit, Michigan and completed her veterinary education with an equine focus at Purdue University in 2014. Following graduation, Dr. Atkins completed a one year post-graduate internship at our clinic followed by a rotating internship in Richmond, Virginia. Dr. Atkins has continued to expand her knowledge in equine medicine through pursuing board certification in Large Animal Internal Medicine beginning with 2 years of training at Colorado State University followed by current mentorship with renowned equine neurologist Dr. Steve Reed at Rood and Riddle Equine Hospital in Lexington, Kentucky. Dr. Atkins focuses her work on the elite sport horse and is a member of ISELP and an FEI permitted treating veterinarian. Her areas of interest are equine neurology, lameness and airway disease focusing on the equine athlete as a whole to achieve top performance. In her downtime she enjoys spending time with her husband and riding her two Tennessee Walking Horses.
Carmen Musick – Practice Manager
Carmen has worked in the veterinary field since 1998. Prior to coming to VEI she was the practice manager at a "small animal" practice in Ashburn. She completed her veterinary practice management studies through Webster University. She was looking for something new and exciting such as equine or specialty practice and joined our team in 2014. She lives in Front Royal with her husband and daughter as well as her two golden retrievers – Romo and Ryder. She also has 3 horses and likes to hit the local trails.
Carmen enjoys group fitness classes in her spare time. She loves spin and yoga and is also a certified pound pro. She is also working toward her AFAA group fitness certification.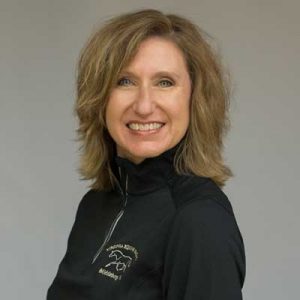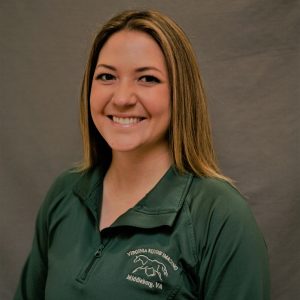 Georgia Allen – Veterinary Assistant
Georgia grew up on the Eastern Shore of Virginia, just minutes away from Chincoteague Island. She rode and competed her own horses locally as well as working at the Chincoteague Pony Centre. She attended Wilson College in Chambersburg, PA where she earned her BA degree in Equine Journalism. After graduating, she worked for various magazines such as Practical Horseman, The Chronicle of the Horse and the Paisley Pony. In 2017, she applied for the office assistant job opening at VEI, and the rest is history! After taking a year off in 2018 to get her parents' boarding business up-and-running, she returned to VEI in 2019 working part-time for ISELP. She eventually moved into the role of assistant to Dr. Johns, and is loving every minute of it. In her free time, she enjoys competing in lower level USEA recognized events with her horse Ren, and hanging with her husband and his horse, Rocky, and their two dogs.
Kianna Scott – LVT
Kianna grew up in Loveland, CO and started riding at 8 years old. She showed in many disciplines from reining to english equitation. She got her first barn managing position when she was 15. That same year she started taking college courses eager to start working in the veterinary industry. In 2015, she became the youngest student to ever complete the Front Range Veterinary Technology degree program. While in school she completed a 4-month internship at Royal Vista Equine Reproductive center that housed near 300 mares and foals. During her clinical rotations at CSU Kianna became interested in equine sports medicine and rehabilitation and made the choice to focus her clinical time tracking equine medicine and lameness.
When Kianna is not working at the clinic she can be found managing Dr. Allen's personal horses, spending time with her two mares (Destiny and Shyla) and Dog (Charlie), or exploring nature.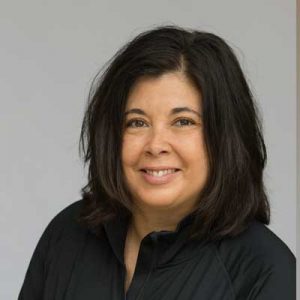 Christine Vallejo – LVT, CVT
Christine grew up in Virginia Beach, VA and started riding horses at 10 years old. She graduated from Old Dominion University with a degree in criminal justice and had a long career in the field, but ultimately decided to go back to school to become a veterinary technician. Christine graduated from Blue Ridge Community College in 2009. That year she got a job at Piedmont Equine Practice in The Plains, VA as their night technician. She was there for 3 and a half years before taking a position as the Large Animal Rescue Manager at the middleburg Humane Foundation. In 2017, she joined the team at Virginia Equine Imaging. Christine enjoys spending time with her family in Richmond, VA and her cat, "Miss Kitty".
Jessica Sappenfield – Veterinary Assistant
Jessica grew up on the island of Oahu, Hawaii.  She began riding at age 13 and found her passion for horses.  She has showed in Hunters/Jumpers, Eventing and Dressage. She lettered all four years in high school with the USEF High School Youth Athlete Program and was active in Pony Club where she fell in love with eventing.  Jessica volunteered her time with the Haiku Veterinary Clinic and Therapeutic Horsemanship Hawaii. Jessica spent time as a working student at several training and FEI barns improving both her eventing and barn management skills. In June 2019, Jessica applied for and was offered her current position with Virginia Equine Imaging and enjoys traveling with Dr. "Cricket" Russillo.  She looks forward to relocating with Dr. Russillo to Florida to support VEI clients in the Wellington area. When Jessica is not working, she enjoys spending time with her 3 horses (Soufflé, Nominee, & Phoenix).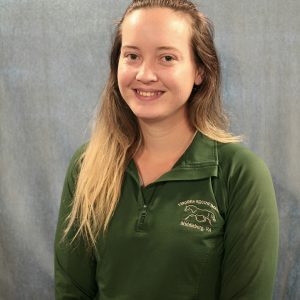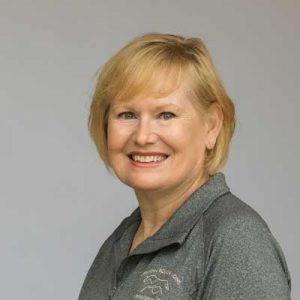 Cynthia Wheeler-Cox, Admin Support

Cynthia is from Portland, Oregon and a graduate of Oregon State University. She has ridden and bred horses since childhood and competed in numerous equestrian sports including reining, hunter/jumper, eventing and dressage. Cynthia learned to foxhunt while living in Ireland and still enjoys hunting in the beautiful Virginia countryside. After 18 years traveling in a corporate career she decided to work for a local business in her community and came to VEI. She currently resides on her family's farm in Delaplane with her husband, two children, four dogs, five horses and a flock of Katahdin sheep.
Kelli Powers, DVM
Dr. Kelli Powers was born in the Northern Virginia area, but grew up outside of Columbus, Ohio. She attended the University of Kentucky for undergrad and then completed her veterinary degree at Auburn University College of Veterinary Medicine. Kelli developed her interest in equine sports medicine and rehabilitation while competing in AA Hunter-Jumper shows and rehabbing her own horse, Bentley. Outside of veterinary medicine, Kelli enjoys spending time outside with her dog, Lucy and watching videos of cute corgis.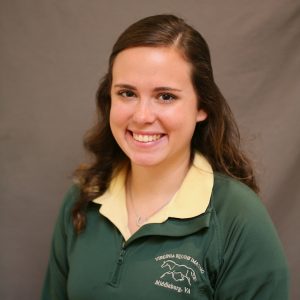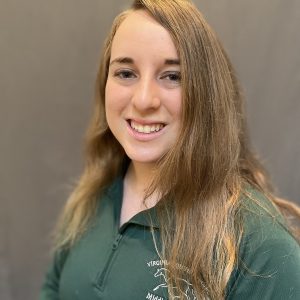 Cory Branscomb, DVM
Dr. Cory Branscomb is originally from Hopkinton, Massachusetts. She completed her veterinary education at the University of Missouri in 2020, where she served as the president of her student AAEP chapter. Cory grew up in 4-H, competing at the national level in multiple events. She developed her interest in equine sports medicine while rehabbing her dressage horse from multiple injuries. Outside of veterinary medicine, Cory enjoys hiking with her rescue dog, Hunter, and is an avid gardener.
Marcial Resindez
Marcial has been with VEI for 14 years. He takes pride in keeping our stalls picture perfect and handles all of our landscaping and facility/grounds maintenance.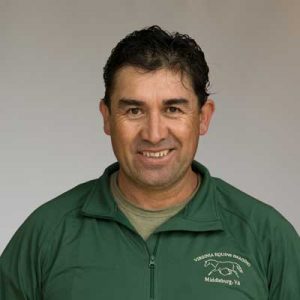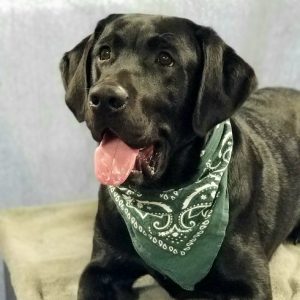 Lucan Allen
Lucan, the cheerful black labrador that hangs out in the office, is the official therapy dog of VEI. He is there to offer emotional support for those long, difficult appointments for clients and staff alike. You'll most likely find him in his bed under the office counter sleeping, searching for hoof clippings at the farrier station, or in the lobby playing with toys and greeting clients. Just don't let Dr. Allen catch him on the couch with you!